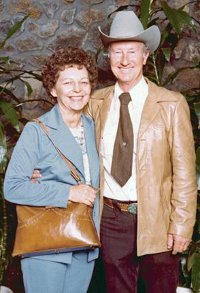 The year was 1961: A gallon of gas cost a hair more than a quarter; John Fitzgerald Kennedy was inaugurated as the president of the United States of America, and a wide-eyed, energetic chain store manager pursued his dream to open his own Western wear store in Safford.
Jack Pollock opened the store with his late wife Colleen that year, and 2011 marked the 50th anniversary of Pollock's Western Outfitters. Jack previously worked as a manager for Sprouse-Reitz Variety Stores for 15 years. He began training for that position in Safford in 1948 and managed stores in Winslow and Glendale before he was transferred to manage a store in Vista, Calif.
He returned to Safford on vacation and was "talked into" buying a shop at 502 Main St.
"After we bought it, (we) immediately started changing everything over into Western wear," Jack said. The Western wear store was unique to the area and was the only store of its kind in the Gila Valley, according to Jack.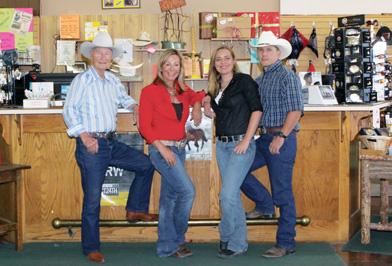 Four years later, Jack and Colleen purchased the store's current building and had Talley and Sons remodel it from a Dodge dealership into a Western wear store.
Pollock's has grown with the Gila Valley and now includes a variety of Western, casual, sports and work wear. It also holds the JC Penny catalog store.
Through the years, the store has always been family owned and operated, and today, three generations of the Pollock family are involved. Ownership is split three ways between Jack, his daughter, Norma Brown, and his grandson and granddaughter in-law, Jacob and Brandy Carpenter.
Norma and Brandy have brought the operation forward with the times and have made the bold move into a full online shopping experience, with one full-time employee exclusively dedicated to adding and updating products in the web store. Pollock's also offers e-mail and Facebook coupons. Online friends of Pollock's are offered coupons not available anywhere else. Customers can then use the coupons in addition to Pollock's in-store sales.